Get More For Less
Enjoy More Comfort While Paying A Much Lower Price
You no longer need to overpay for sleep comfort. With Granjoy 100% Austrian Tencel, you can enjoy more comfort while only paying a fraction of silk bedsheet's cost.
Softest Coolest Bed Sheets
Smooth And Soft
Our bedsheet feel like silk, but better (and vegan)!  This tencel bed sheet feel soft, smooth and has a luxurious sheen.
Feels Cool And Dry
Tencel fabric enhanced breathability that make you feels cool and dry while you sleep. Perfect for hot and humid weather in Singapore.
Gentle On Skin
Gentle On Skin
Hypoallergenic fabric that is soft and pleasant to the skin. Perfect bedding solution for people with sensitive skin. Gentle even for baby skin!
Botanic Origin
Tencel Lyocell bed sheets are produced from wood pulp from sustainably managed sources, a renewable resource. They have earned United States Department of Agriculture (USDA) BioPreferred® designation.
Pamper Yourself With The Most Comfortable Sheets
Wake up to a brand new day feeling totally refresh and recharge.
4 Beautiful Colors
Available in White, Midnight Blue, Brilliant Grey and Light Pink.
Customer Reviews
23 Jan 2023
Smooth and cooling
Absolutely worth buying as it's really cooling to the touch and it's so smooth
16 Jun 2022
A real joy
Misty Grey gives me a relaxing feeling. So smooth. Every night lying on my bed chill me down from my daily stress. Always look forward to going to bed n hate getting up.
Ann L.

Singapore
16 Jun 2022
Heavenly
Bought Misty Grey. Very relaxing colour. Not to mention it is so smooth, cooling and a joy to lie down on it. I have bought 6 different colors from Granjoy and they are all beautiful.
Ann L.

Singapore
30 Apr 2022
love it
I was super surprised when the bedsheet arrived. the packaging is superb. The bedsheet is smooth and comfortable.Going to bed is a real joy. I now hv 4 Granjoy bedsheet sets. Goes to show how impressed I am to part with $300+ for each sets.
Ann L.

Singapore
30 Apr 2022
love it
I have been using Tencel for a long time. Chance across Granjoy and never look back buying from Retail stores anymore. Granjoy Tencel is really smooth and cooling and a real joy to be in bed. Enjoy going to bed now. Thank You Granjoy
Ann L.

Singapore
07 Apr 2022
love it
I ordered 2 sets, one white n the other misty grey I have been using Tencel for quite awhile. These 2 sets are by far the best tencel bedsheet set I have. The feel is luxurious feel super smooth. Enjoy sleeping on it. Just wish there are more color selection.
Ann L.

Singapore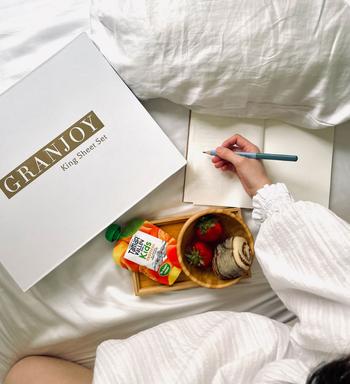 13 Mar 2022
Love it!
Love my new white fitted sheet !! They are super soft and comfy! It also shows improvement in my son's mild eczema skin as it's so gentle on the skin. I also realized that he is not sweating as much at night anymore. When he sleeps well, as parents, we sleep better too.
Evelyn

Singapore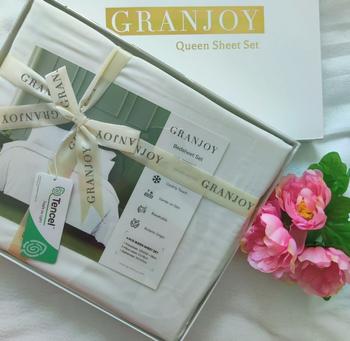 13 Mar 2022
Skin loving bedsheets
This bed sheet is very soft and silky to sleep on. It has an attractive shine that looks luxurious. It is very gentle on skin and perfect to avoid sleep lines. It is great for people with skin sensitivities, allergy and eczema.
Shanti

Singapore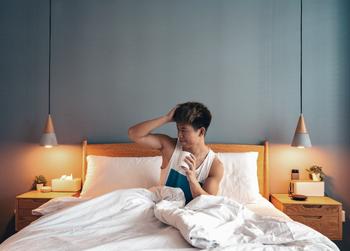 13 Mar 2022
Highly recommend for people who have sensitive skin like me!
Didn't know tencel bedsheets are that comfortable! Highly recommend for people who have sensitive skin like me!
Ebenezer Y.

Singapore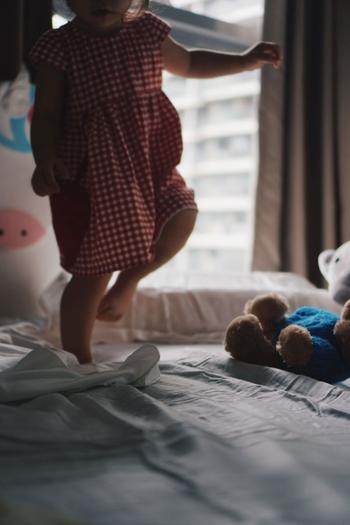 13 Mar 2022
Love this bedsheet so much!
I enjoy my every sleep on this bed sheet now and definitely will buy another set! it is super comfy, soft, and cooling, perfect for Singapore weather.
Ririka C.

Singapore